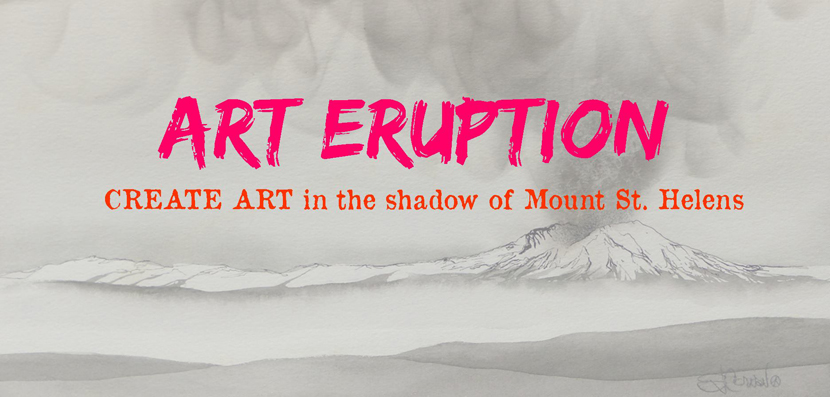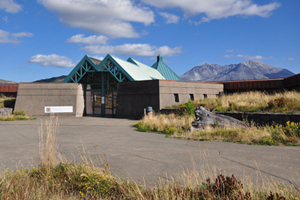 Who:  This event is open to the public and welcomes individuals of all ages and art experiences.

What:  Create art inspired by the amazing landscape and take home your own piece of Mount St. Helens.

Susie Cowan and Lee Baughman of Art-Adventures.com and popular teachers at Clark Community College will provide 3 mixed media art (ink, watercolor, and smoke) workshops. Workshops will run from 10-11:30am, 12-1:30pm, and 2:30-4pm. Click here to register for a workshop. The cost will be $15 per person and includes supplies and support to create 2 5"x7" paintings. Each workshop will be limited to 30 participants. 

Supplies to create a Mount St. Helens diorama, shrink plastic necklace or window hang, and more will be available! Photo scavenger hunts will take place around the building throughout the day. A photo competition will take place in advance and selected photos will be on display. You are encouraged to bring your own art to work on too such as knitting, crocheting, drawing, and more.

Where:  Mount St. Helens Science and Learning Center: 19000 Spirit Lake Highway, Milepost 43.3 State Route 504, Toutle, WA 98649

When: Saturday, August 6th, 2016  | 10:00am – 4:00pm
                Mixed media workshops 10-11:30am, 12-1:30pm, and 2:30-4pm
Why:  An opportunity to be inspired, learn a new skill, and meet others with an interest or passion for art.
How:  $5 suggested donation for event.  Register here for the mixed media art workshops with Susie and Lee.
For more event information:  Visit our Facebook event at https://www.facebook.com/events/592602754241232/, call (360) 274-2114 or email rent@mshinstitute.org.