ALLISON WATSON, VOLUNTEER PROGRAMS MANAGER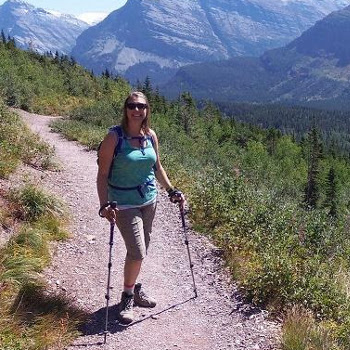 Allison joins the Mount St. Helens Institute from California where she worked as the Education Programs Manager for the Pacific Grove Museum of Natural History. While at the Museum, Allison developed and coordinated their large volunteer program, and also led informal science education programs. She's most proud of how she was able to grow and build up these programs while working at the Museum. Before working in Pacific Grove, Allison worked in science education with other institutions such as the Bear River Migratory Bird Refuge, Northern Illinois University's Lorado Taft Campus, and the Utah Conservation Corps. When not working, she loves spending time outdoors especially hiking and birding. Since earning her Certified Interpretive Guide, and California Naturalist certification, Allison has enjoyed sharing her passion for the learning about the environment with people of all ages. She continues to educate herself in the field as she currently works toward earning her Master's in Environmental Education and Interpretation from the University of Wisconsin Stevens Point.
Allison can be contacted at (360) 891-5199 awatson@mshinstitute.org.