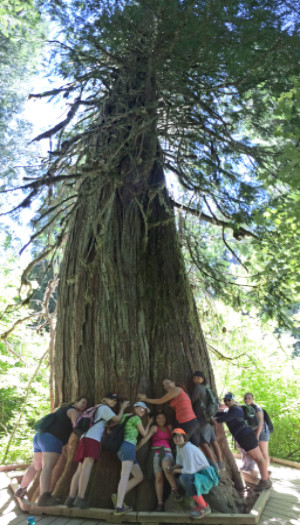 Ecology Field Camp
Sunday July 31 - Friday August 5 2016
Ecology Field Camp is an adventuresome weeklong science camp in the heart of the Mount St. Helens blast zone. Participants will work with scientists on their research, conduct their own field ecology projects and explore the landscapes and organisms of Mount St. Helens.
---
Who:
Students ages 15-17
When:
Sunday July 31. Meeting time will vary based on meeting locations.
Where:
Meeting locations will vary based on selected youth participants.
What Skills are Necessary:
No previous experience in ecology, hiking or camping is necessary. It is essential that youth participants are in good physical condition and are comfortable being outside.
How much?
$600.00*
*Need-based scholarships are available. To apply, please submit a need-based scholarship application by May 31. We STRONGLY encourage all interested youth to apply!  Print the application below.  Scan or take a photo of your completed financial aid application and send to learn@mshinstitute.org.
How to Apply:
Rolling admissions until June 29. 
Applicants will also need one of their teachers to fill out a Teacher Recommendation Form.  
Applications will be considered once BOTH the application and the Teacher Recommendation Form are submitted.
Max Number of Youth:
12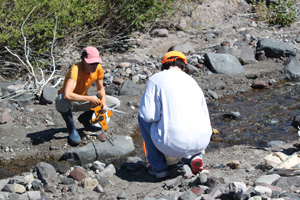 What We Will Do:
After meeting, the group will we will travel through old-growth forest similar to pre-eruption Mount St. Helens to the Mount St. Helens Institute's Field Camp near Windy Ridge where we will set up our base camp. Each day during the week we will explore aspects of field ecology research which may include stream surveys, road surveys, wildlife camera traps and plant ecology. Small research teams will work alongside researchers from the US Forest Service, universities and non-profits on their research. We also conduct our own research projects and have plenty of time to explore, relax and reflect in this incredibly dynamic landscape.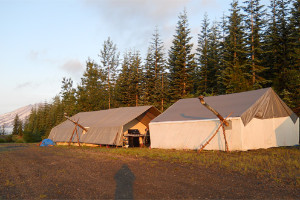 ACCOMODATIONS & MEALS:
The Mount St. Helens Institute operates a field camp at 4,000 feet in the Gifford Pinchot National Forest. Camp consists of canvas-walled sleeping tents with cots, an outdoor kitchen and an outdoor toilet with a lovely view of Mount Rainier.
Meals are home-style, nutritious and are made on-site. We are able to accommodate numerous dietary requests.
Think of the accommodations and meals as up-graded camping with an amazing view of Cascadian volcanoes.
Needed Supplies:
Not much. You will need sturdy shoes, a sleeping bag, a daypack/school backpack, a ball cap or sunhat, and 2 good water bottles. We have sleeping bags for loan.
Staff & Scientists:
Staff are trained educators who are passionate about volcanoes and ecology. All staff under-go background tests and have at minimum first aid and CPR training. Scientists are experts from the US Forest Service, Gifford Pinchot Task Force and regional universities.