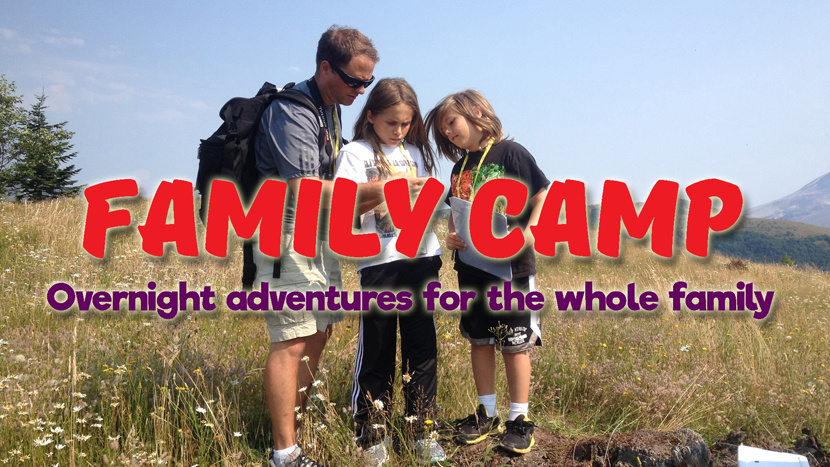 Who: This event is open to families with youth.  The target youth age is 6-12 years old but siblings are welcome!  Spaces are limited to 40 total total participants.
What: Enjoy, explore and learn about Mount St. Helens with the whole family. Activities will be designed for youth, adults, and intergenerational teams.  We will hike and play, create art, and get nerdy about the geology and ecology of Mount St. Helens.  Indoor and outdoor sleeping options will be provided. 
Where: Mount St. Helens Science and Learning Center: 19000 Spirit Lake Highway, Milepost 43.3 State Route 504, Toutle, WA 98649
When: September 3-4, Labor Day weekend | 12pm - 12pm
Why:  Create family memories in a beautiful place while learning about the area and having fun.  
How:  $75/person includes all food, overnight accomodations, and activities.  Register here.  A limited number of need-based scholarships are available. Please contact 360.274.2114 or email rent@mshinstitute.org for scholarship information.
For more event information:  Visit our Facebook event here, call (360) 274-2114, or email rent@mshinstitute.org.