Boots & Bowties Fundraiser
Boots & Bowties Dinner and Auction Fundraiser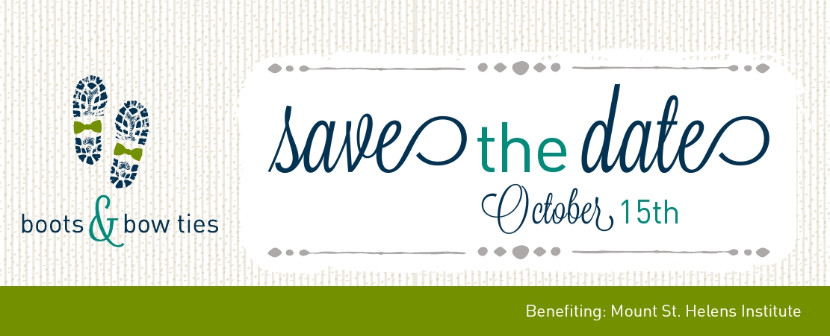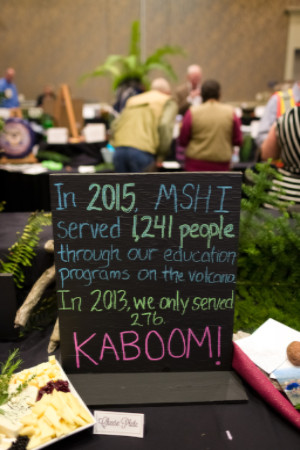 Who:  Friends and businesses who share MSHI's enthusiasm for the Pacific Northwest's youngest and most active volcano.

What:  At MSHI, we like to do things differently, and it starts with your attire for the evening ~ a combination of cocktail attire and outdoor gear. Ideas include: mud boots with dresses, suits and snorkels, gowns and gaiters...you get the picture! Consider adding harnesses, helmets, hiking boots, and headlamps to spice up any outfit.

Where:  Hilton Vancouver WA  |  301 W 6th Street

When:  
Saturday, October 15th, 2016  |  5:00pm – 9:30pm

Silent Auction and Cocktail hour from 5:00pm to 7:30pm, followed by Dinner and Event Program

The Live Auction, starting at 8:00pm, will wrap up the evening.

Why:  MSHI serves over 100,000 children and adults annually through our youth education programs, hiking   and climbing adventures, and volunteer/stewardship efforts. We need your help to continue to provide programming to enrich visitor experiences and inspire future scientists at Mount St. Helens.
How: 



Join us for the fun!

Event tickets are $75.00 per guest. Registration opens April 1.




Donate an Auction Item

Donate an item or an experience such as a wine tasting or trip.




Sponsor Us!

Event sponsorship allows more funds raised to support our education and stewardship programs.
For more event information:  Call (360) 449-7826 or email atanska@mshinstitute.org