Sky & Star Party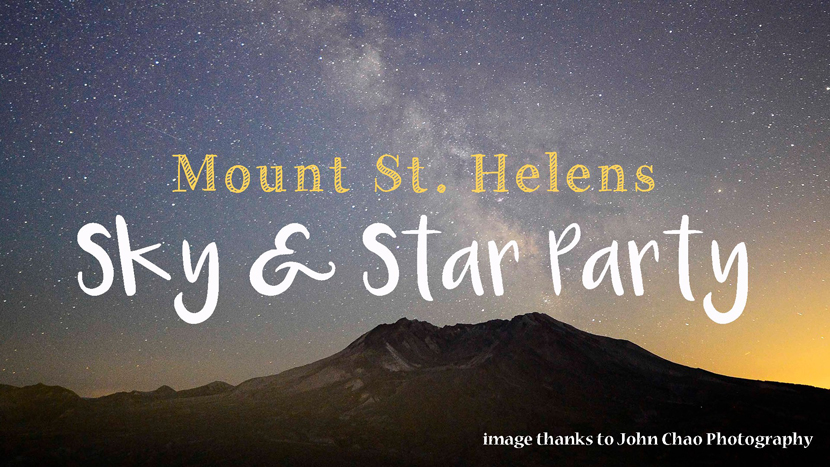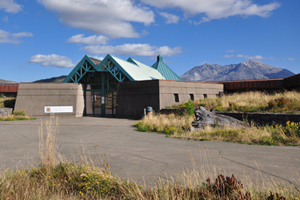 [update 5/11]  CAMPING REGISTRATION IS SOLD OUT!  
Please consider joining us the day and early evening.  Carpooling is highly advised.  
Overnight camping sold out in less than 24 hours.  As this was our first event of this type, this was a huge surprise for us!  We apologize to anyone who wasn't able to get camping for this event. 
We are hoping to hold more events like this in the near future.  Please stay tuned to our Facebook feed!  Also, please check out the other events as part of our Summer on the Mountain event series.
---
Who: This event is open to the public and welcomes individuals of all ages who are interested in learning more or sharing their knowledge about our solar system.

What: Join the Mount St. Helens Institute, the U.S. Forest Service, Friends of Galileo Astronomy Club, and Rose City Astronomers for the Mount St. Helens Sky and Star Party.  Amateur astronomers from Friends of Galileo of Longview, Washington and Rose City Astronomers of Portland, Oregon will share their solar and sky telescopes with the public.  Crafts and activities will be available.  Three lectures will provide more background information.  Limited, overnight camping will be available with reservations and include dinner and breakfast. 

Where: Mount St. Helens Science and Learning Center: 19000 Spirit Lake Highway, Milepost 43.3 State Route 504, Toutle, WA 98649

When: Saturday, July 9th, 2016  | 1:00pm – 1:00am (on Sunday, June 10th)
1pm to 5pm - Activities, Crafts, and Solar Viewing (solar telescope)

3pm, 5pm - Solar System Walk

2pm, 4pm, 7pm – Speakers

5pm to 7pm - Buffet dinner available for purchase (included with overnight accommodations)

9pm to 1pm - Star Party 

*WEATHER DEPENDENT*
Why:  An opportunity to enjoy and learn more about the area surrounding our planet in a place with limited light pollution.  A chance to use telescopes to get an even clearer image.
How:  $5 suggested donation.  Overnight camping is sold out.  Please see information at top of page.
For more event information:  Visit our Facebook event at https://www.facebook.com/events/1170422432990773/, call (360) 274-2114 or email rent@mshinstitute.org.