Current Conditions
CURRENT CONDITIONS ON MOUNT ST HELENS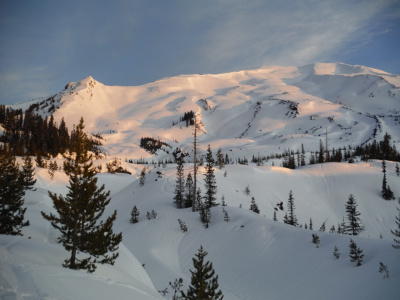 morning glow - March 18, 2016
photo courtesy of Andy Goodwin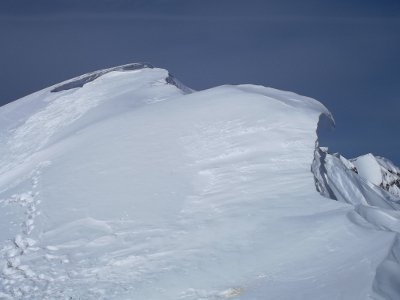 summit cornice, March 18, 2016
photo courtesy of Andy Goodwin
May 27, 2016 update
CLIMBER'S BIVOUAC IS OPEN AS OF May 27, 2016!
Patchy snow starting at 3,500-4,000' with snow pack rapidly deepening above 4,000'. Please be prepared for winter conditions by having appropriate winter climbing gear and strong navigational/orienteering ability.
See the U.S. Forest Service Mount St. Helens National Volcanic Monument website for more information.
WEATHER: Weather.gov point forecasts- Marble Mountain SnoPark (2,700ft) and mid-slope (6,200ft). Mountain-Forecast.com provides forecasts at three different elevations: summit 8,328ft, mid-slope 6,500ft and just above the trailhead 3,200ft.
AVALANCHE: Visit the Northwest Weather and Avalanche Center for the most up to date avalanche forecast information.
SNOWPACK: Visit these SNOTEL sites for recent snow pack readings on the south side of Mount St. Helens- June Lake (3,400ft) and Swift Creek (4,400ft).